Flat Fee MLS - Your Options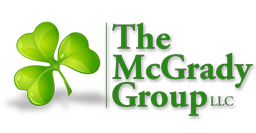 Flat Fee MLS
$349
Listing on the MLS site for 6 months. You may add an additional 6 months from your current expiration date at any time during your subscription for $150 until sold, taken off the market or listed with a real estate agent or broker. The fee includes $50 to renew with fsbomadison.com and $100 to renew the Flat Fee MLS Listing with The McGrady Group LLC.
Unlimited real-time changes to your listing. Instantly change your selling price, contact information, description, open house listings, pictures or any other aspect of your listing through convenient user forms on our web site.
Unique MLS ID number.
Key lockbox rental included.
Printable property data sheets.
A $25 travel charge will apply to properties located outside of dane county.
Flat Fee MLS Enhanced
Offers, Negotiations, Title/Closing
$2,250*
*$649 sign up fee, $1,600 due at closing.


Can't decide? You may add this service at ANY time during your subscription
Do you need additional help with the selling process? We've developed our Flat Fee MLS Enhanced service for you! Our experienced agents will assist you with your offers, help to negotiate, and help to guide you through a successful closing. You can upgrade your listing at any time.

The Flat Fee MLS Enhanced Services Include:
The McGrady Group will accept and present all offers. Offers will be delivered directly to The McGrady Group LLC and we will contact you to arrange a time to discuss the merits of each offer.
The McGrady Group will facilitate the preparation counter offers.
The McGrady Group will handle all negotiations between you and the buyer or the buyer's agent, including any inspection related issues.
The McGrady Group will schedule the closing at a local title company - please note, we do not attend the closing.
The McGrady Group will facilitate the ordering of title work/title commitment insurance.
The McGrady Group will hold earnest money in our trust account if needed.
The McGrady Group will post the seller disclosure documents in the MLS.
The fee for this service is $1,400 broken into two payments. $300 is due at sign-up. The remaining $1,100 is due at closing (it will come directly out of the closing proceeds).
There will be no additional fees for multiple offers and the second payment is only owed upon a successful transaction at closing.
Note: Our MLS Enhanced Upgrade does not include any additional advertising and does not apply to distressed or short sale properties.
Can't decide? You may add this service at ANY time during your subscription